Click here to view: Blood Type Chart
Click here to view: CMV Positive Donor List (a PDF document download)
Click here to view: CMV Commonly Asked Questions (a PDF document download)
In order to view short profile, click on the donor code link below. Short profiles are in PDF format. If the profiles will not open, you may need to download Adobe Reader. You can do this by clicking on the Adobe Reader box below right. Please note that the following list is sorted by blood type and alphabetically within that blood type.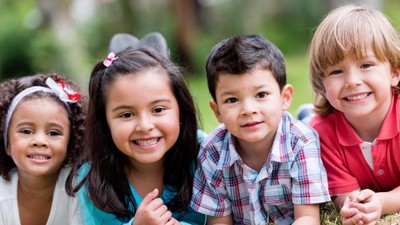 When you narrow your selection to a few donors that you are interested in, you can call us to purchase the donor's extended profile if you would like additional information on the donor. The profiles contain a more detailed description of the donor, a detailed medical history, additional information regarding special interests and hobbies and a physical description of their immediate family members. We do not provide photos of the donors.
Please click on the link to learn more about CMV and to view the CMV status of the donor. If the donor is on the CMV list then this indicates that he has tested CMV total positive meaning he has been exposed at some time in his past. This is important step if your physician has indicated they want you to select a CMV negative donor.
Click here to view: TDI Specimen Quality Sheet (a PDF document download)
* = Limited, please call for availability •• = Geographically limited, NOT available in Michigan
| Code | ICI | IUI | ART ICI | ART IUI | Profession | Type | Eyes | Hair | Texture | Hgt | Wgt | Ethnicity |
| --- | --- | --- | --- | --- | --- | --- | --- | --- | --- | --- | --- | --- |
| A033 | NO | NO | YES* | YES | Law Student | A+ | Brown | Brown | Straight | 5'10" | 165 | German, Scottish, English |
| A644 | YES | NO | YES | YES | College Professor | A+ | Hazel | Brown | Wavy | 5'11" | 180 | German, Australian, British |
| CC97 | YES | YES | YES* | YES* | Medical Student | A+ | Blue | Brown | Wavy | 6'1" | 165 | German, English, Danish |
| D531 | YES | NO | NO | NO | Medical Student | A+ | Blue | Dk Blonde | Wavy | 5'8" | 155 | German, Polish, Hungarian |
| EE11 | NO | NO | YES* | NO | Medical Student | A+ | Hazel / Brown | Brown | Straight | 5'11" | 175 | German, Italian, Polish |
| FF24 | YES | NO | NO | NO | Graduate Student | A+ | Blue | Dk Blonde | Wavy/ Sl.Curly | 6'3" | 165 | Hispanic, French, Irish, German |
| GG12 | NO | NO | YES | NO | Maxofacial Surgeon | A+ | Blue | Brown | Wavy | 6'0" | 175 | Dutch, Irish, Yugoslavian, Yugoslavian |
| GG65 | NO | NO | YES | YES | Student Screen Arts Culture | A+ | Brown | Dk Brown | Wavy | 6'0" | 185 | Mexican, German |
| H052 | YES | YES | NO | NO | Pharmacy|||Student | A+ | Hazel Brown | Dk Blonde | Straight | 6'4" | 235 | German, Welsh, Polish  |
| HH18 | YES | YES | NO | YES* | Medical Student | A+ | Green | Dk. Brown | Wavy/curly | 5'10" | 165 | Dutch, German |
| JJ08 | YES | NO | YES* | YES | Business Sales | A+ | Brown | Brown | Straight | 6'0" | 210 | Italian, German,Dutch |
| KK53 | NO | NO | YES | YES | Medical Student | A+ | Brown | Dk Brown | Straight | 6'1" | 175 | Spanish, German, English, Irish |
| L871 | YES | YES | NO | NO | Business Administration | A+ | Blue | Brown | Wavy | 5'9" | 165 | Eastern European Jewish |
| M276 | YES | YES | YES | YES | Medical Resident | A+ | Blue | Brown | Straight | 5'10" | 175 | Italian, English, Hungarian |
| N562 | YES | NO | YES | YES | Art Illustator | A+ | Blue | Blonde | Sl. Curly | 6'1" | 160 | German, Polish, British |
| NN36 | YES | YES | NO | NO | Dental Student | A+ | Green | Black | Sl. Wavy | 6'0" | 178 | Irish, English, German, Welsh, Polish |
| P655 | NO | NO | NO | YES | Medical Student | A+ | Hazel Green | Brown/Auburn | Wavy | 6'4" | 200 | Danish, English, Scottish, Irish |
| SS62 | NO | NO | YES | YES | Teacher Administrator | A+ | Brown | Dk Brown | Straight | 6'0" | 200 | German, Polish |
| SS70 | YES | YES | NO | NO | Medical Student | A+ | Brown | Dk Brown | Sl Curly | 6'0" | 165 | Jewish, Eastern European |
| T686 | NO | NO | NO | YES | Business Design | A+ | Hazel / Brown | Dk Brown | Sl. Wavy | 6'0" | 175 | English, Spanish, Hungarian |
| TT58 | YES | NO | YES | NO | Med Tech Student | A+ | Brown | Brown | Wavy | 6'2" | 185 | German, French, Austrian, Russian |
| Y345 | YES | YES | YES | YES | Bio Med-Tech | A+ | Brown | Brown | Sl. Wavy | 6'2" | 200 | German, Italian, Belgian |
| YY73 | YES | YES | YES | YES | Teacher Grad Student | A+ | Brown | Brown | Wavy | 5'9" | 160 | Italian, Russian, Prussian, German |
| YY88 | NO | YES | NO | NO | PhD Student Engineering | A+ | Brown | Dk Brown | Wavy | 5'11" | 174 | Persian |
| Z880 | YES | YES | NO | YES* | Student | A+ | Brown | Black | Curly | 5'11" | 185 | African American,  1/4 English |
| ZZ75 | YES | NO | YES* | NO | Medical Resident | A+ | Brown | Black | Straight | 5'10" | 150 | Chinese |
| D124 | YES | YES | YES | NO | Computer Analyst | A- | Brown | Auburn | Wavy | 5'9" | 158 | Irish, English, Scottish |
| F654 | YES | NO | YES | NO | District Manager | A- | Blue | Light Brown | Straight | 5'11" | 180 | German, Swedish, Irish |
| FF77 | YES | NO | NO | NO | Advertising | A- | Hazel / Green | Dk Brown | Straight | 5'10" | 165 | Swedish, Polish, Hungarian |
| KK29 | YES | YES | YES* | YES* | PhD Student Physics/ Graduate Teacher | A- | Brown | Black | Straight | 5'11" | 155 | Iranian |
| LL50 | NO | YES | NO | YES* | Business Student | A- | Brown | Black | Straight | 5'10" | 165 | Lebanese |
| RR55 | YES | NO | YES | YES | Law Student | A- | Hazel / Blue |  Auburn | Straight | 6'1" | 175 | Irish, English |
| TT44 | NO | NO | YES | NO | C.R.N.A. Student | A- | Brown |  Black | Straight | 6'0" | 175 | Macedonian, Greek |
| Z179 | NO | NO | YES | YES* | Physician | AB+ | Brown | Black | Curly | 5'11" | 150 | African American,       1/4 French (Caucasian) |
| A534 | YES | YES | NO | NO | Biology/Genetics Student | B+ | Brown | Brown | Wavy | 6'0" | 200 | Italian, German, Irish, Polish, Native American |
| C249 | NO | NO | YES | YES | Medical Resident | B+ | Brown | Brown | Straight | 5'10" | 160 | German, Irish, Polish |
| F198 | NO | N0 | YES | YES* | Mechanical Engineer | B+ | Blue Green | Blonde | Straight | 6'3" | 200 | German, English, Finnish |
| F292 | YES | NO | YES | YES | Teacher | B+ | Hazel/ Green | Brown | Straight | 5'10" | 160 | Swedish, Dutch, Czechoslovakian, French Canadian, Belgian, Swiss |
| G514 | YES | YES | YES | YES* | Computer Analyst | B+ | Brown | Light Brown | Wavy | 5'11" | 180 | English, Polish, Italian, Austrian, Ukrainian |
| JJ63 | NO | YES | YES* | YES | Graduate Student | B+ | Blue | Dark Brown | Wavy | 5'9" | 150 | Israeli, Dutch |
| K478 | NO | NO | YES | YES | Medical Resident | B+ | Brown | Black | Sl. Wavy | 5'11" | 170 | Korean, English, Scottish |
| NN53 | YES | YES | NO | NO | 3rd Year Medical Student | B+ | Brown | Brown | Wavy | 5'10" | 185 | Irish, Italian, Polish |
| ZZ20 | YES | NO | NO | NO | Graduate Student | B+ | Brown | Black | Straight | 5'10" | 155 | Chinese |
| B103 | NO | YES | NO | YES* | Writer Entrepreneur | O+ | Blue | Light Brown | Curly | 6'2" | 200 | German, Austrian, Lithuanian, Polish |
| B118 | NO | NO | YES | YES* | Marketing | O+ | Blue | Brown | Wavy | 5'9" | 155 | Irish, Italian  |
| BB28 | YES | NO | YES | YES | Computer Programmer | O+ | Blue | Blonde | Wavy | 6'6" | 240 | German, Dutch, Welsh, British |
| C628 | NO | NO | YES* | YES | Physician | O+ | Green | Brown | Staight | 6'5" | 201 | German, Welsh, English, Czechoslovakian |
| CC74 | YES | NO | NO | NO | Medical Student | O+ | Blue | Blonde / Auburn | Wavy | 5'10" | 155 | English, Czechoslovakian |
| CC88 | NO | NO | YES | YES | Medical Student | O+ | Blue | Blonde | Straight | 6'2" | 190 | French, German, Irish |
| D630 | YES | NO | YES | YES | Student Computer Info | O+ | Hazel Blue | Brown | Wavy | 6'0" | 210 | Belgian, German,Italian |
| D993 | YES | YES | NO | NO | Student Mechanical Engineer | O+ | Hazel | Brown | Sl Curly | 5'10" | 185 | German, Polish,Czechoslovakian, Irish |
| EE45 | NO | NO | NO | YES* | Physician | O+ | Hazel Green | Light Brown | Straight | 6'0" | 180 | German, English, French |
| F378 | YES | NO | NO | NO | Business Sales | O+ | Blue | Blonde | Wavy | 6'1" | 190 | English, German, Dutch |
| FF73 | YES | NO | NO | NO | Account Executive | O+ | Blue | Light Brown | Sl. Wavy | 6'1" | 190 | Irish, Scottish, German, English |
| G691 | YES | YES | YES* | YES* | Aerospace Engineer | O+ | Hazel | Brown | Straight | 5'9" | 175 | Swedish, English |
| LL22 | YES | YES | YES | YES | Engineering Student | O+ | Blue / Green | Brown | Wavy | 5'10" | 170 | British, German, Scottish, Welsh |
| M801 | YES | NO | NO | YES* | Sustainable Living Logistics | O+ | Green | Lt Brown Auburn | Wavy | 6'6" | 195 | English, Scandinavian, Polish, Slavakian |
| P222 | NO | NO | YES | NO | Medical Student | O+ | Blue | Brown | Straight | 5'11" | 145 | Irish, English, Scottish, Canadian |
| P312 | YES | YES | NO | NO | C.R.N.A. Student | O+ | Brown | Brown | Wavy Curly | 6'0" | 185 | Irish,Scottish,English, Polish |
| PP13 | YES | YES | YES | YES | Drafting | O+ | Brown | Dk Brown | Wavy | 6'0" | 190 | German, Italian |
| PP41 | YES | NO | NO | YES | Crim. Justice Student | O+ | Brown | Dk Brown | Curly | 6'4" | 225 | Albanian |
| PP80 | YES | NO | YES | YES | Medical Resident | O+ | Brown | Red | Wavy | 5'10" | 160 | Irish, Italian, Spanish, Brazilian, English |
| T502 | YES | YES | NO | NO | Medical Student | O+ | Green | Dk Brown | Curly | 5'9" | 150 | German, English |
| V233 | NO | YES | NO | NO | Physical Therapist | O+ | Dk | Black | Wavy | 5'11" | 165 | Indian (Asian) |
| V413 | YES | NO | YES* | NO | Business Admin | O+ | Brown | Auburn / Brown | Wavy | 6'1" | 200 | German, Irish, French |
| V832 | YES | YES | YES | NO | Medical Resident | O+ | Brown | Dk Brown | Straight | 5'9" | 150 | Indian (Asian) |
| VV59 | NO | YES | NO | YES* | Graduate Student | O+ | Brown | Black | Straight | 5'10" | 170 | Indian (Asian) |
| W423•• | YES | NO | YES | YES | Mechanical Engineer | O+ | Hazel / Blue | Blonde | Wavy | 6'0" | 164 | English, Irish, Lithuanian |
| WW44 | YES | YES | NO | YES* | Student Real Estate Investments | O+ | Brown | Dk Brown | Wavy | 5'10" | 185 | Italian, 1/8 Egyptian |
| Z374 | NO | NO | YES | YES | Medical Student | O+ | Brown | Black | Curly | 5'9" | 180 | African Amer. 1/8 French,  1/8 English |
| ZZ18 | NO | YES | NO | NO | Mech. Engineer Student | O+ | Brown | Black | Straight | 5'8" | 140 | Chinese |
| A322 | YES | NO | NO | NO | Graduate Student | O- | Blue Green | Light Brown | Wavy | 5'10" | 175 | English,French Canadian |
| AA83 | YES | NO | NO | YES* | Financial Controller | O- | Blue | Light Brown | Wavy | 5'10" | 170 | Scottish, English, Danish, French |
| B296 | NO | NO | YES | YES | Medical Resident | O- | Brown | Brown | Straight | 5'10" | 180 | Scottish, Irish,  German,Swiss |
| CC22 | YES | NO | YES | YES | Medical Student | O- | Brown | Dk Brown | Wavy | 6'0" | 155 | Irish, German |
| D711 | YES | NO | NO | NO | Robotics Engineer | O- | Blue | Light Brown | Wavy | 6'2" | 175 | German, Scottish, English, Irish, French |
| EE56 | YES | YES | NO | NO | Medical Student | O- | Brown | Dk Brown | Straight | 5'10" | 150 | Eastern European Jewish |
| G463 | YES | YES | YES* | YES* | Dental Student | O- | Brown | Dk Brown | Wavy | 5'8" | 143 | Russian Jewish |